From Paris to New York, from Dubai to Monte Carlo, from far east and far west coming your way pampering the audience to indulge in the world-renowned concept of 'True Art of Living'.
Inspired by rich Asian cultures, Buddha-Bar aims to elevate the traditional dining experience that we all know to completely new heights featuring tantalizing sharing-style menus created by an award-winning chef as per our 'family style', complemented by masterfully crafted drinks curated by the region's best mixologists.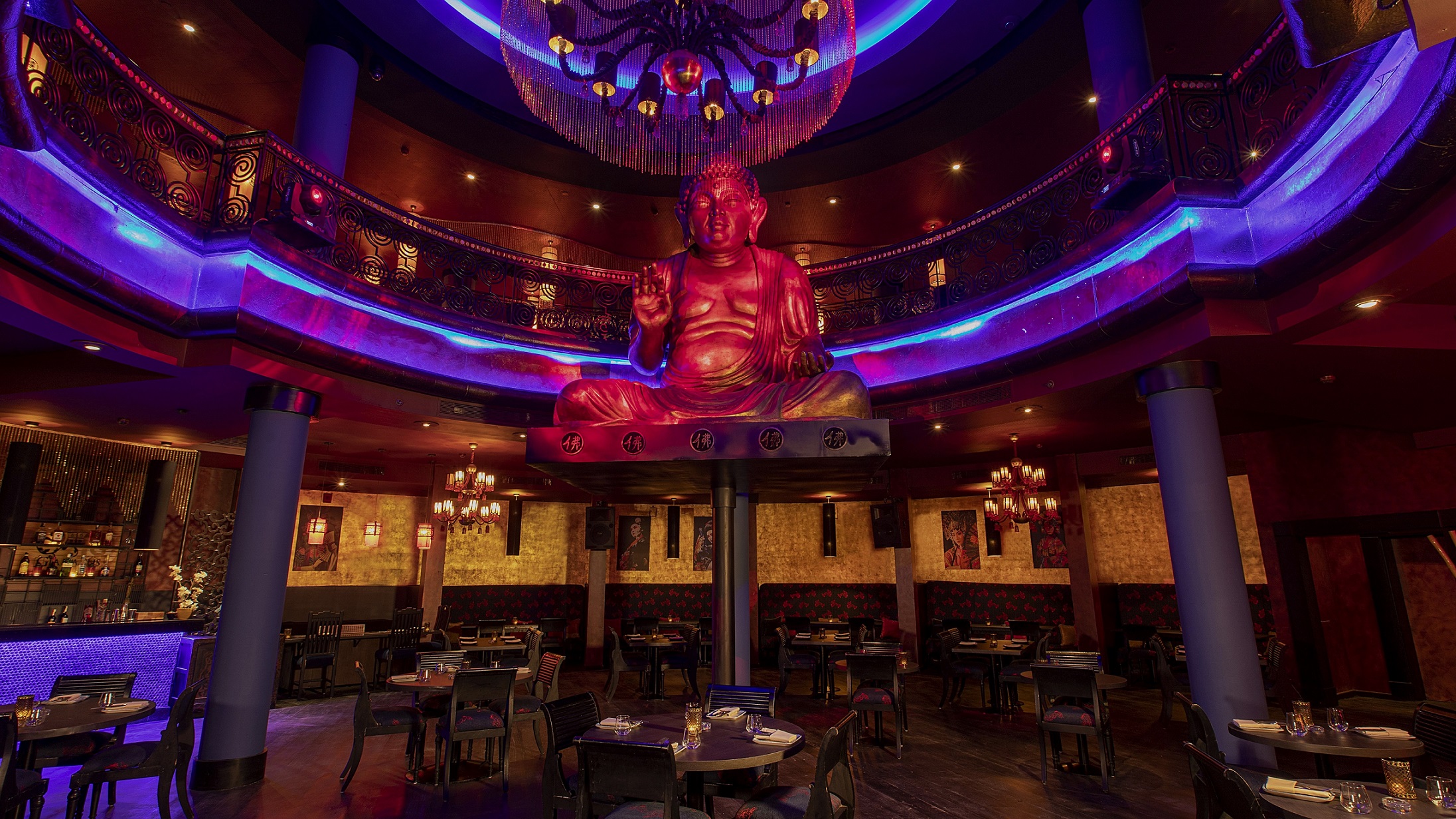 World-renowned, Buddha-Bar is a concept based on unifying philosophy – to create living space while offering various experiences. Thus the guest is immersed in the different yet complementary atmosphere such as the relaxing lounge bar, the culinary pleasures from the restaurant, and the good music distilled by resident DJs to contemplate the ambiance. This is an ideal surrounding for spending day and evening, late into the night, in a relaxing to awakening to a festive atmosphere.

Buddha-Bar tends to deliver the experience beyond the expectations, constantly reinventing itself and seeking to amuse at the first sight. This is a story of myth, a journey of curated indulgences from far distant lands through mystical music, bold and sleek design, to the magnificently crafted menu that serves delicious food and drinks to savor a thirst for something new.

Every visit is an experience on its own, expect the signature flair of the breathtaking entertainment program to complement the subtle mixture of captivating Electro-Ethnic rhythms and tribal sounds, played each evening by a resident DJ. In perfect harmony with the restaurant's décor and atmosphere, this poignant and constantly innovative musical style enchants, curated to challenge and move the boundaries of any kind.